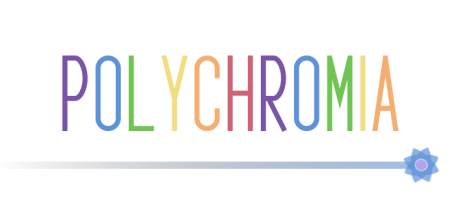 🌸POLYCHROMIA🌸
🌸POLYCHROMIA🌸 is finally out!
---
Hey folks!

Today marks a huge milestone for me, since I finally managed to release my first commercial video game, Polychromia.
It feels truly surreal when you first make the leap from "gamer" to "game developer", when you see your own content on platforms you visit daily as an end user.

The process of creating and releasing the game by itself albeit sometimes tiresome, was incredibly exciting and fulfilling! Certainly I've learned a lot and I hope to apply those lessons to future projects!
---
But enough about the dev, let's talk about the game!
In a sentence Polychromia is simple, yet challenging puzzle game were you create flowers by "filling" circles with color.
It introduces a fresh take on logic puzzles by combines numberlink with color theory to create a unique mind-bending experience.

I really loved numberlink puzzles growing up and while browsing ideas for the AGBIC jam i came upon this artwork by Dan Ingman and the idea hit me. What would happen if you took the numberlink concept but added the ability to overlap lines and combine their colors together? This gave way to a cool novel concept and thus Polychromia was born.
I also love chill lo-fi so I tried to go for a relaxing vibe, fitting with the game's calm aesthetic. I made the visuals as calming and serene as I could and for the soundtrack I used lo-fi and piano pieces from some amazing artists out there.

The game currently features more than 100 unique levels ranging from 4x4 to 7x7 grids. Can you solve them all? 🌸

Files
polychromia-demo.zip
129 MB
May 31, 2022